Webinar Summer Series
Grow Your Practice with Social Marketing For Financial Advisors
In these three 20 minutes webinar series, we've squeezed a maximum of tips and practical insights to apply to your own social persona and outreach and take your social marketing to the next level.
---
INTRODUCTION
Like your clients, your business needs a long-term growth strategy. How can you attract your share of the upcoming $15 trillion dollar wealth transfer from the Baby Boomers to the Millennials? You must meet them where they spend the majority of their free time – on social media.
But where do you start? And what tactics will help you turn prospects into clients? At eCairn, we understand.
That's why we've designed a 3-part webinar designed to help you build relationships and convert your targets into customers.
YOUR SPEAKER
Virginie Glaenzer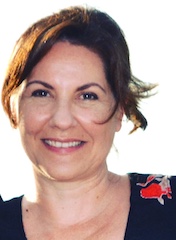 Virginie is an experienced Marketing leader, digital evangelist, marketing technologist, and innovative thought leader with 20+ years of industry experience, specializing in converging marketing (digital & offline), technology, and innovation strategies to deliver connected and omnichannel customer experiences that inspire customer behavior and drive top-line growth and maximize ROI.
---
WHO IS THIS WORKSHOP FOR?
This workshop was created for financial advisors and wealth managers with a strong desire to build relationships and capture new millennials customers.
WHAT YOU CAN EXPECT
Choose one or all three 20-minute webinars to help you assess your current social media profile and open your mind to innovative possibilities; resulting in the freedom to experience and choose a different way to engage with millennials.
WHAT YOU WILL LEARN
By participating, you'll understand:
1- How to build a social profile that instills trust
2- What content drives engagement
3- How active listening gives you an edge
---
Can't make it? Don't worry, register and we will send you a link to the recording.
REGISTER HERE